Here are a few pictures from life recently. I bought a new
lens,
and I've really enjoyed using it! Take a look.
The crape myrtles in our front "yard" are blooming beautifully.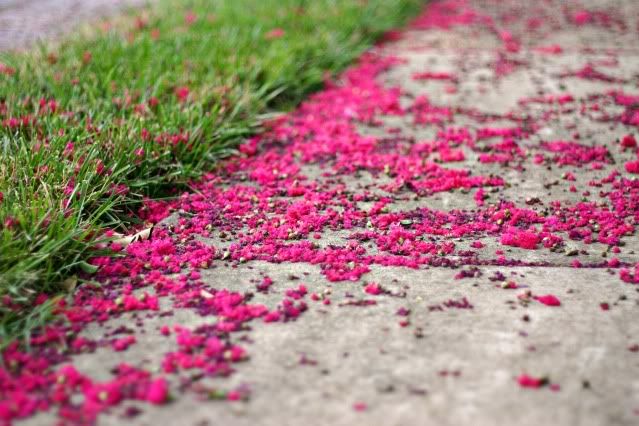 And it's raining petals.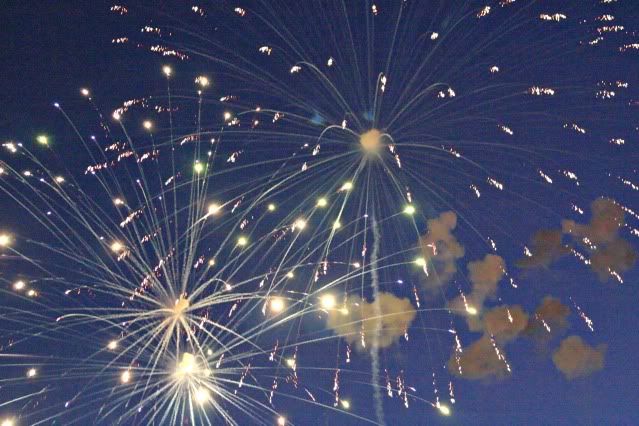 Kyle & I spent July 3rd in Fuquay-Varina with his high school/college friend Christian Duke and his girlfriend. Here are some photos I got of the fireworks show.
I think this is the first time I've tried to photograph fireworks with my SLR camera. They are a little tricky to focus on since you don't know where they will pop next and they come and go so quickly.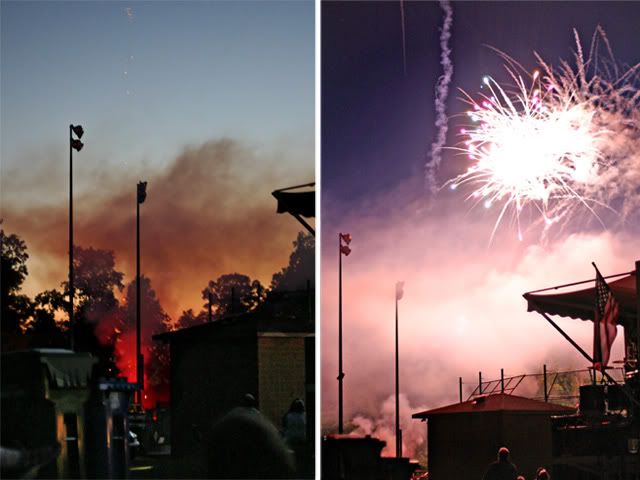 Above left, you can see where the fireworks shot off from. Kyle and I referred to it as hell since it looked like a boiling red fire pit.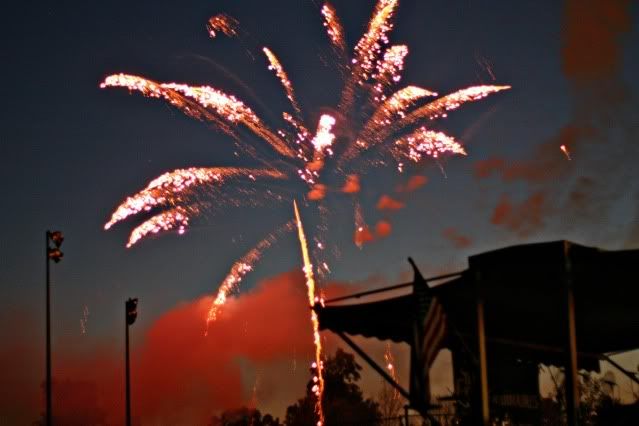 Boom!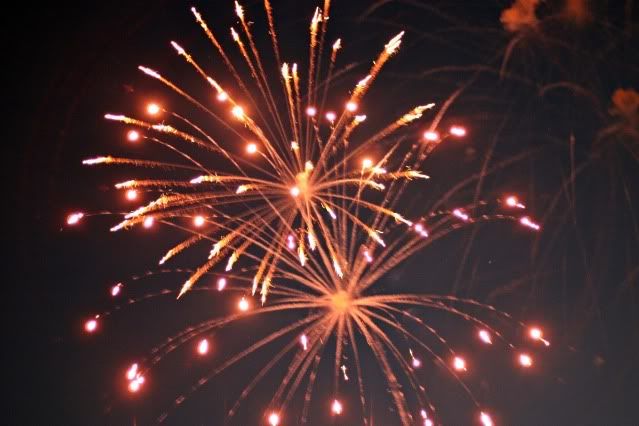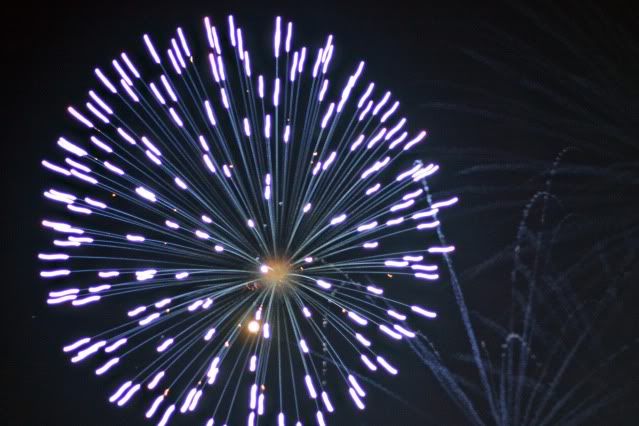 That's all for now. :)