After five years of college and three internships, I absolutely love working on
real
projects and getting to see my designs come to life! Here are some recent shots I took on the job.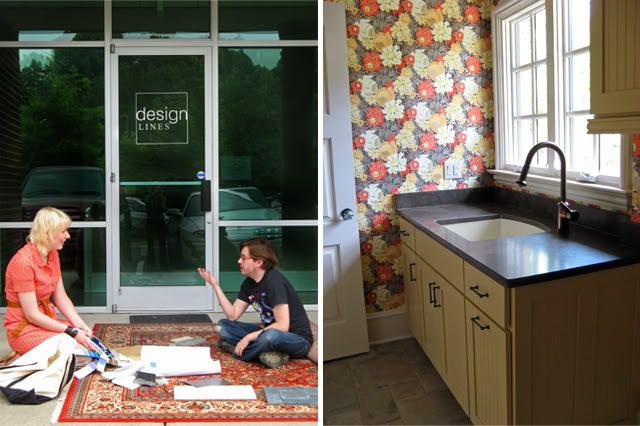 Not your typical client meeting:
Brittany
meets with a client to select paint colors on the side walk outside of our office. And to the left, wallpaper I selected for a laundry room - I love how it looks installed!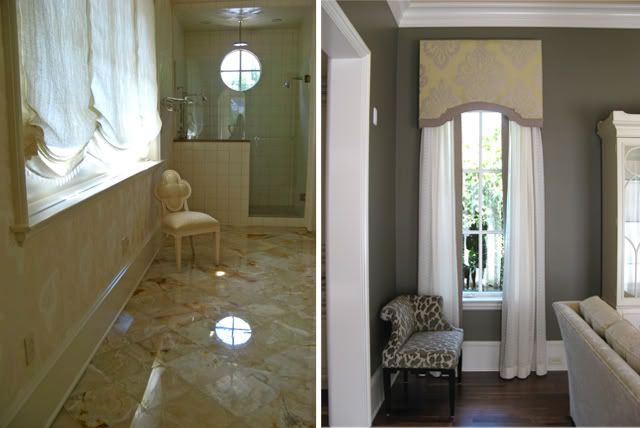 An all-cream master bathroom with an onyx tile floor. On the right, I love the corner chairs that flank the entrance to this room, the paint color, and the cornices!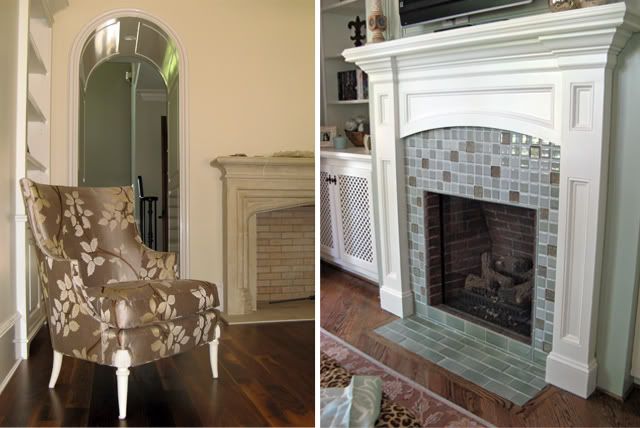 On the left, a lovely chair from
Hickory Chair
, one of my favorite companies based out of Hickory, NC. The fireplace on the right was one of the first things I designed when I was an intern, and I got to see the result a few weeks ago! (The screened doors to the left allow remote signals to pass through, without all the electronics being seen.)