Kyle and I have been going to
Vintage 21
Church
for over two and a half years now. We got involved in a
Community Group
not too long after that, and then after we got married we were asked to consider leading a group. We certainly didn't feel ready - for one thing, we'd just bought our first place and had hardly any furniture! Where would everyone sit? How were we going to eat together each week?
We were still figuring things out as a couple, and we knew there were many areas in our lives that we wanted to improve. But we felt God calling us to trust him, and since February, we've seen him bring our group together to grow closer to him. We've had an incredible crowd - people of different ages and in different stages of life, with different backgrounds and interests. But we share one thing in common: we enjoy getting together every week! We look at the Bible, ask questions when we have doubts, pray for and encourage each other constantly, and look for ways we can love others just as Christ loves us.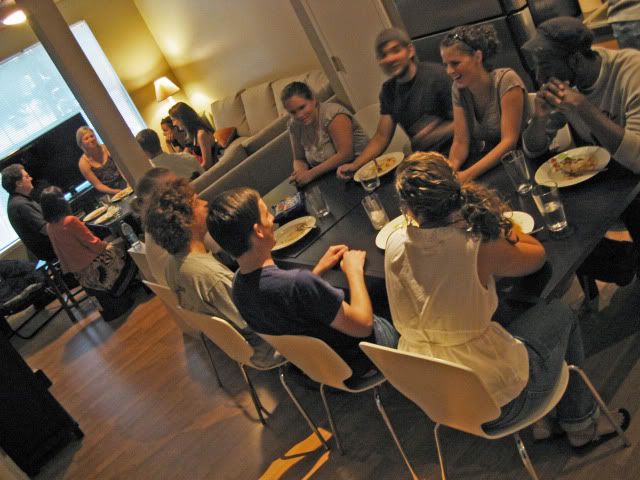 It has been such a blessing in our lives! Our group gets together outside of our Monday night meetings - we go out together, we have a praise and worship night once a month, we have a women's prayer night, and our group volunteers at the church in many different areas - everything from the kid's ministry to the design team to cleaning the building, and we have a lot of fun when we're around each other! I pray that God would continue to spiritually grow our group, and I look forward to seeing what He does.
Want to join us? We meet on Mondays at 7pm.