This past weekend, we headed to Lake Norman to stay at my grandparent's house and spend the weekend with members of our Community Group. The weather was beautiful, and we had a great time growing deeper in community! We started off Saturday morning with a time of prayer and praise. I think you can see from the pictures what we did during the rest of the trip: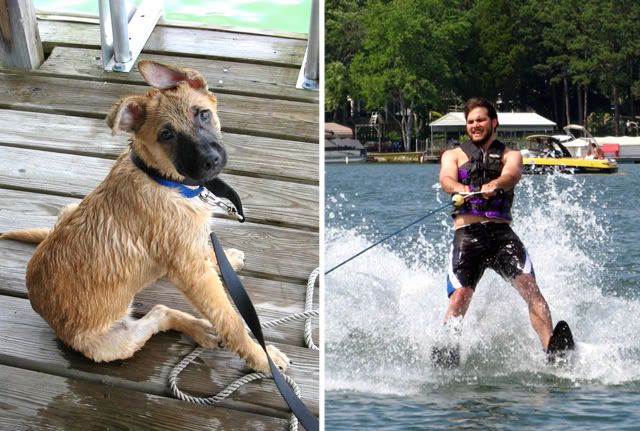 Jumbo tried (unsuccessfully) to catch the ball in his mouth. Katie enjoys a very delicious slice of watermelon.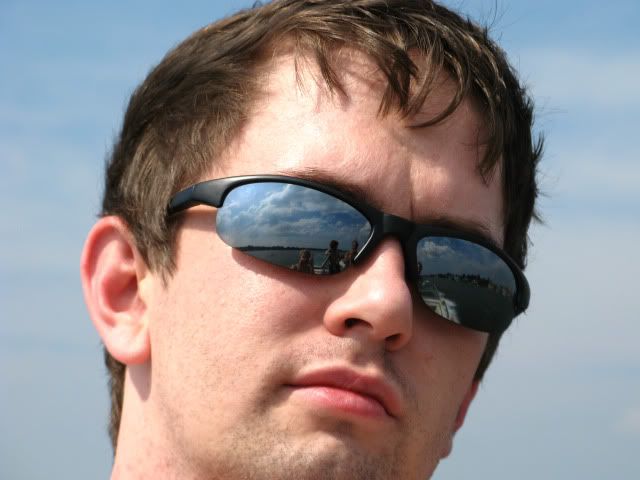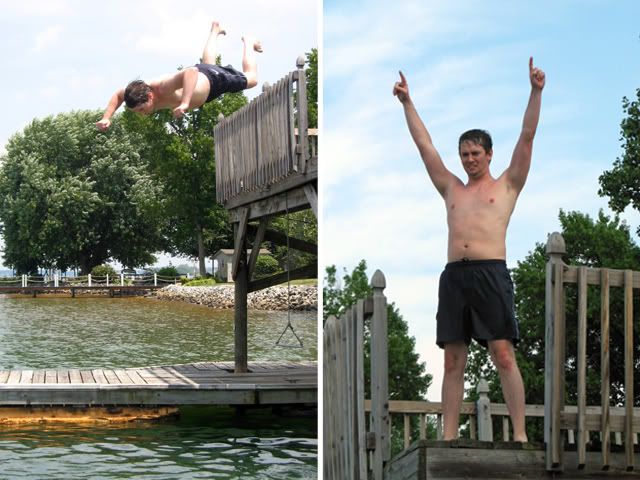 Kyle jumped off the double-decker dock... several times.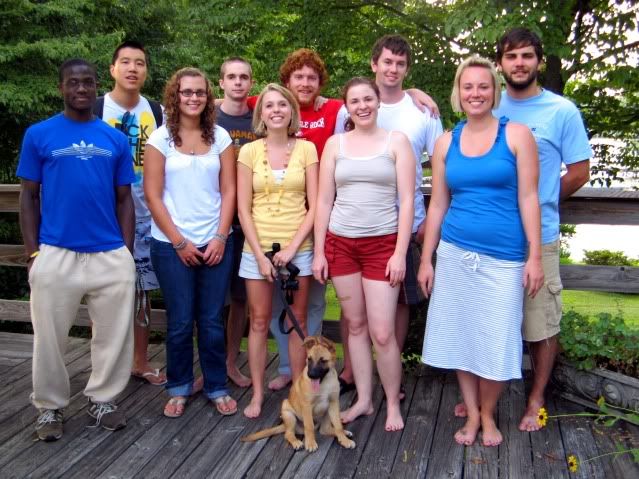 The whole group! What a fun weekend! (You may recognize some of the crowd from the latest Harry Potter poster featured below.)