To celebrate our first anniversary, Kyle planned a trip to Charlotte, back to the hotel where we stayed on our wedding night. We relaxed, laid out by the pool, went shopping, and out to eat. It was great to get away for the weekend!
Upon arriving at the hotel, we were greeted with a surprise - my mom went to the hotel earlier that day to drop off the top layer of our wedding cake and treated us to a bottle of champagne and a bowl of fresh fruit. She is always so thoughtful!
We went downtown to eat at
Flemming's
on Saturday and enjoyed a four-course meal! It was delicious! I don't think I've ever been so full in my life. I recommend the banana crème brûlée!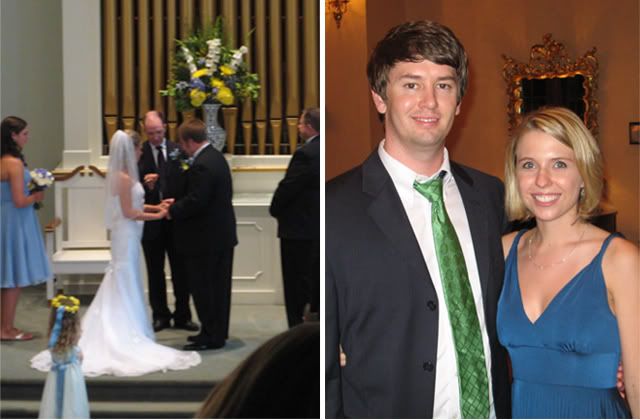 And on our actual anniversary, we traveled to High Point for Bruce & Sarah's wedding! Congratulations to the Carroll's!