I took these photos last summer during our trip to
Clearwater, FL
of the viewfinder on the pier. Clearwater is where Kyle and I met, and we sometimes walked out on the pier to talk as we got to know one another. There's something about the warm sunset lighting that grazes across the surfaces that I love!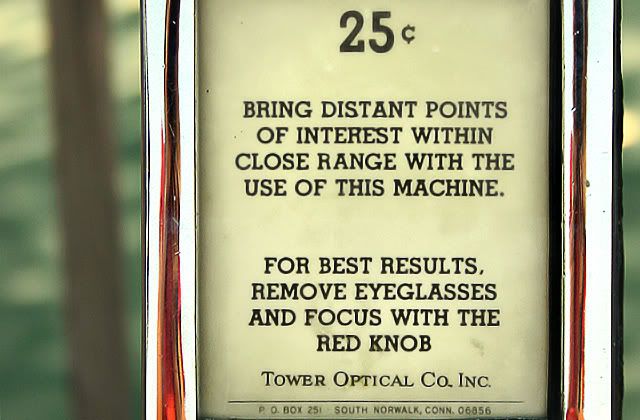 I recently framed and hung them in our
powder room
for affordable art. The viewfinder looks like a face, with a gentle grin.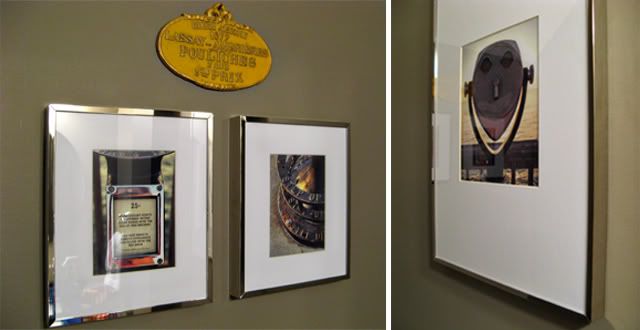 I found these amusing viewfinder photos online. See what I mean?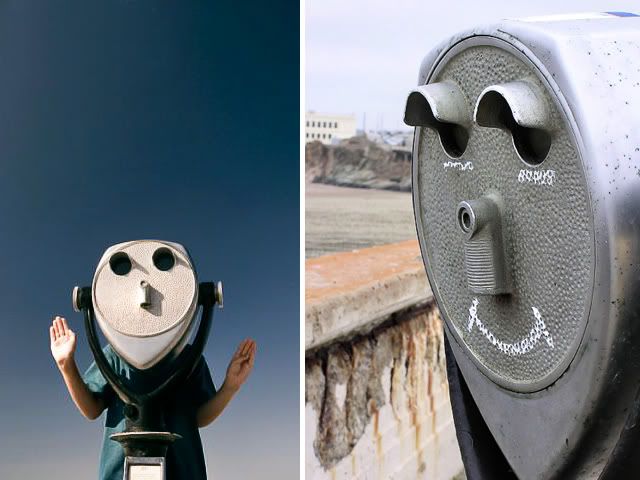 I wouldn't mind taking more photos of these as we travel. I think they would be very interesting as a collection!