Yesterday I was on my way home from the
Junior League of Raleigh's 2010 Showcase of Kitchens Tour
when I spotted this lovely shop on Glenwood Avenue:
Furbish Studio
. Jamie Meares opened the space about 5 months ago, looking for a fresh change of pace from the corporate world.
She refinishes and recovers furniture, making it adorably cute. The pieces have lots of personality with a dash of funk. Just what Raleigh needs if you ask me. :)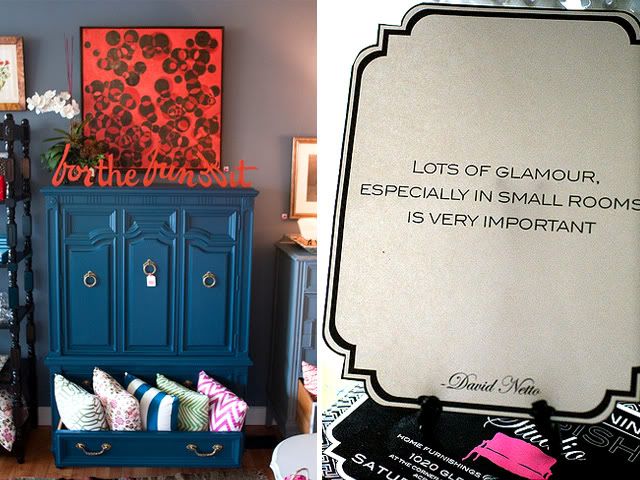 Here are some photos from the store, borrowed from the Furbish Studio blog
I Suwanee
. Clever quotes are placed throughout the space, like the one above.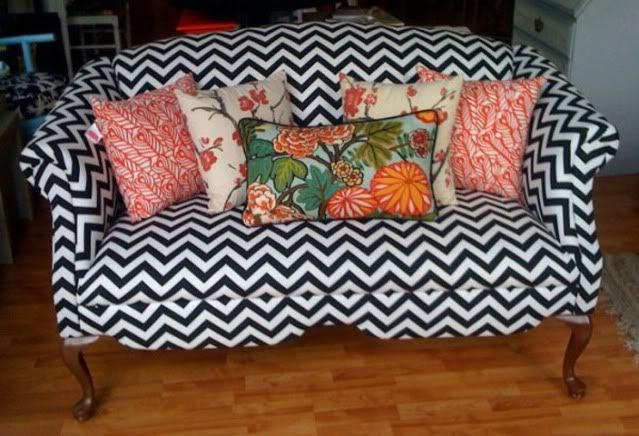 I love this chevron settee! She said that she started with a collection of furniture she had stored in her basement, and she shops estate sales for new pieces.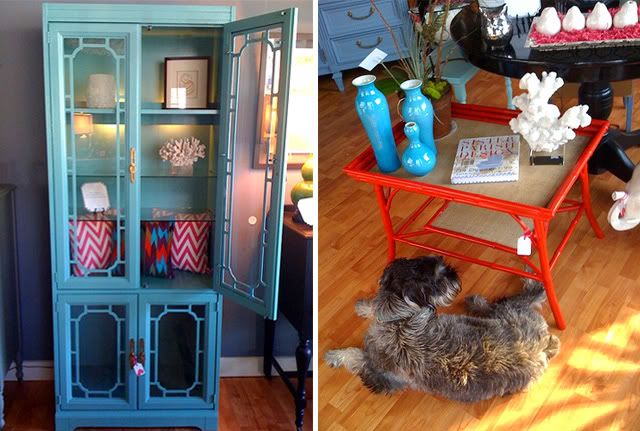 Her dog Rowdy (yes, like
the dog from Scrubs
) is so cute! I love all the colorful pieces in the space. It's a wonderful mix of old and new. Be sure to check it out if you're around Glenwood South! Or read her interview with Decor8
here
.