After seeing the big blue box of a store on I-85 every time I drove through Charlotte, we couldn't help but stop shortly after it opened.
While we didn't make any major purchases, just being there was very inspiring. Personally I loved walking through their room scenes and store displays.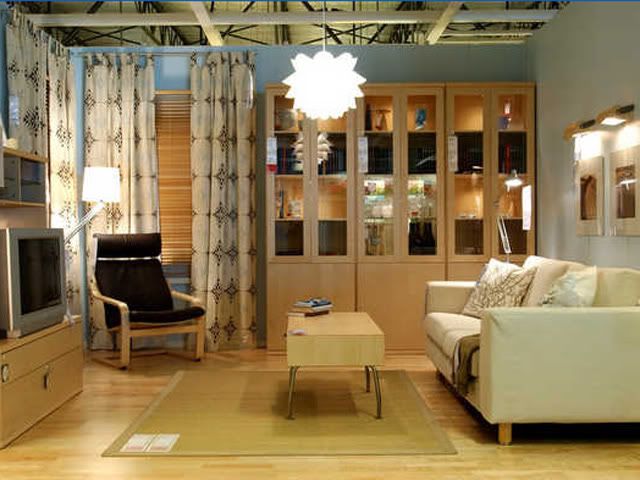 The designers at
Ikea
do an incredible job showing their products - every section has an interesting display. I've gotten the Ikea catalog since high school, so it was nice to see their pieces in person. I was a little disappointed in the quality. I don't think that you can really complain with the prices - but after sitting in several of the sofas and chairs, I don't think I would be interested in purchasing them. They weren't very comfortable, and I don't feel like they would last very long. But they sure make it look great!