The winter weather in North Carolina over the past few months is sure to be remembered for a while to come. I can't think of two big snows back to back like we experienced this year.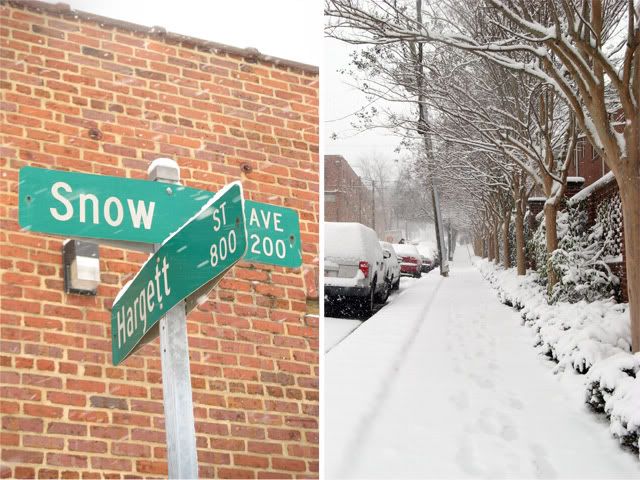 Ironically we did just move to the corner of Snow Avenue and Hargett Street. We got about 5 inches of snow in January, when I took these pictures. Kyle and I enjoyed exploring the neighborhood. The snow was still coming down pretty hard.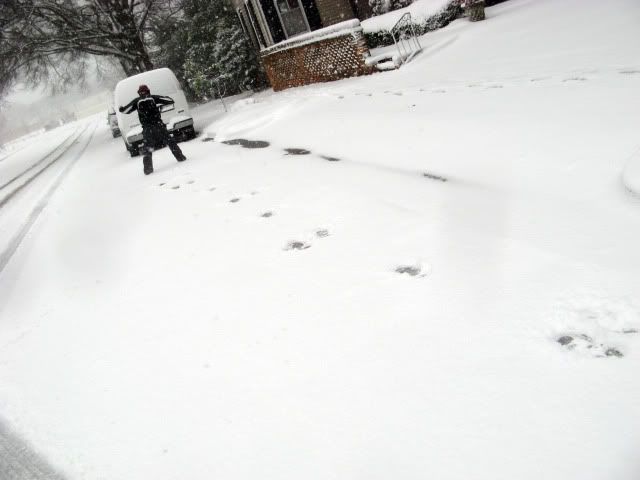 The second time it snowed, in late February, we were in Nashville, TN. It snowed across most of TN and NC, so we got to witness the whole thing as we tried to make it back to Raleigh. I drove in the snow more than I ever have before, and I feel much more comfortable with it now. By the time we reached Greensboro at around 9pm, the lanes were completely covered, so we stopped and spent the night in a hotel. I think it snowed 6-8 inches there.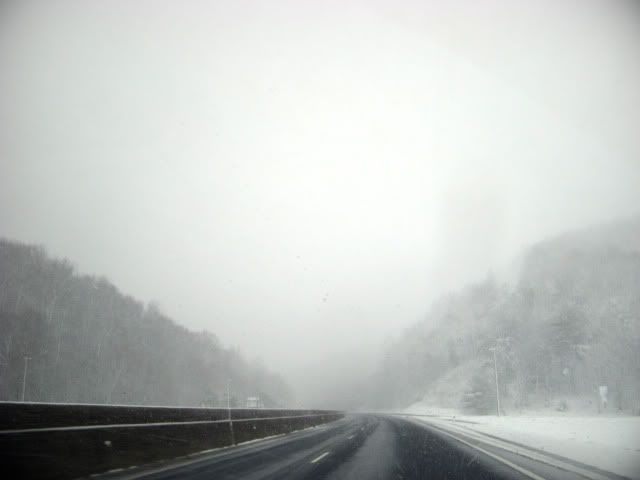 The snow was fun, but I'm glad it is spring!